Zach Kaplan Cycles
— Useful Links —

HP Velotechnik Scorpion fs 26 S-Pedelec
Recumbent News:
BentRider • Recumbent & Tandem Rider
Recumbent Discussion Forums:
BentRider Message Board • Bacchetta Forum • Catrike Forum
Bicycle Advocacy Groups:
Bike East Bay • Bike Walk Alameda • Marin County Bicycle Coalition • San Francisco Bicycle Coalition • Silicon Valley Bicycle Coalition
Riding Groups:

Technical Information:

Sheldon Brown — An excellent source of information for all technical aspects of cycling.
Triketech — A great resource for technical information on recumbent trikes.
San Francisco Bay Trail Info & Maps:
San Francisco Bay Trail • TRAC (Trails for Richmond Action Committee)
Home • Freqently Asked Questions




•
•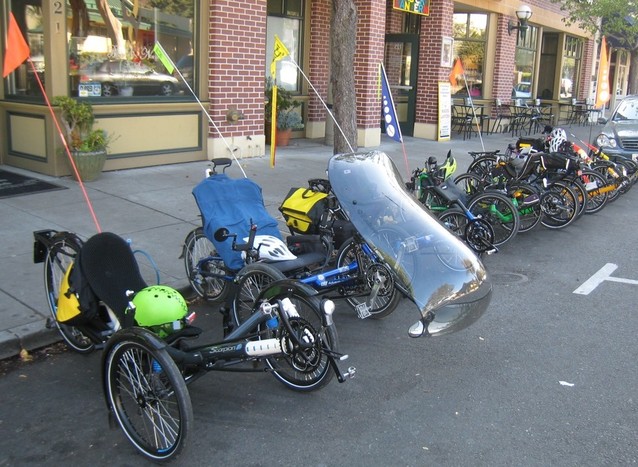 Trikes gathered at the cafe stop in Pt. Richmond, CA
on the Bay Area Recumbent Cyclists monthly ride, 19 January 2014.
Web site content including photographs Copyright © 2011–2019 Zach Kaplan